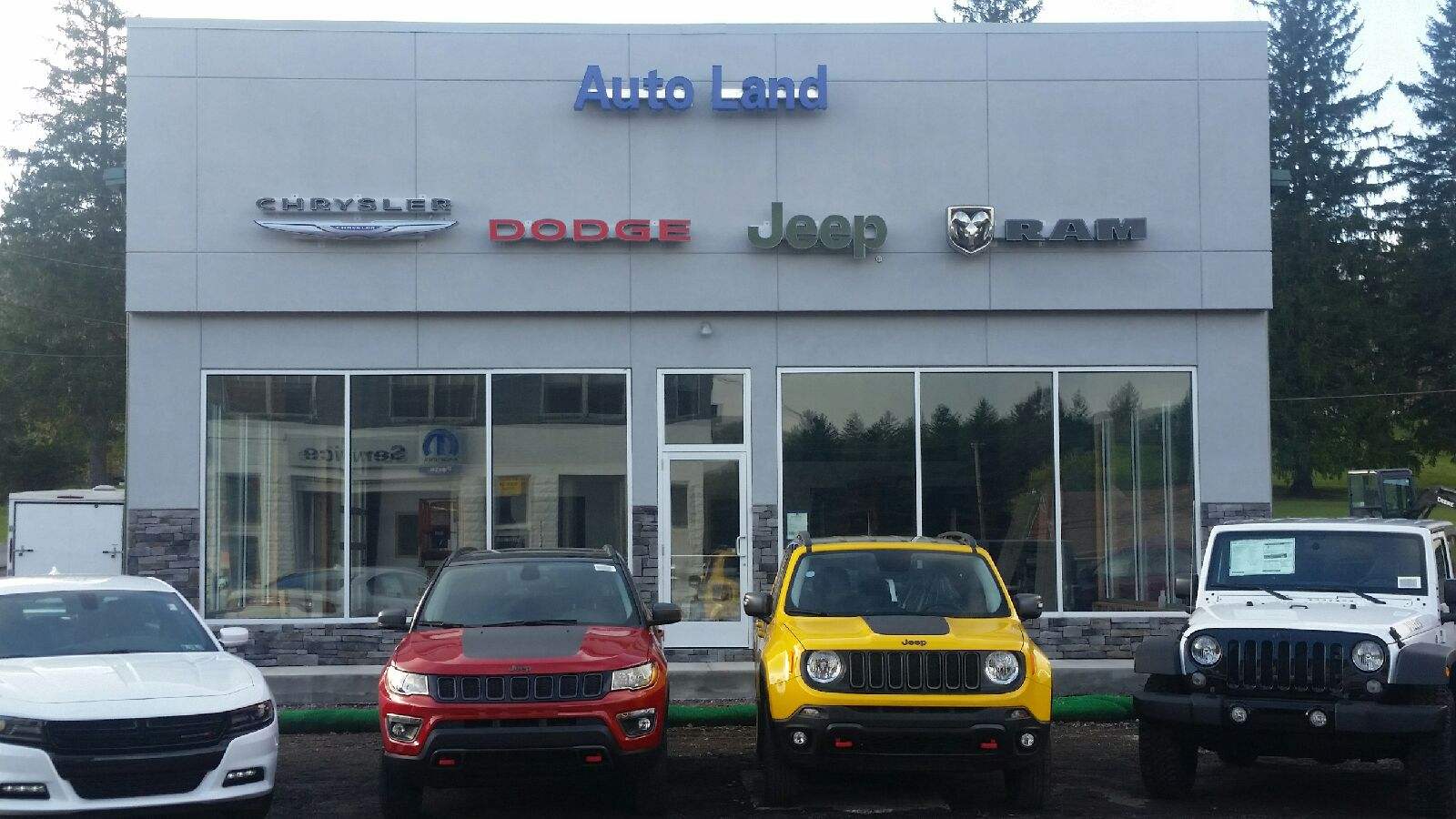 Why Our Town Is Called "Accident"
About the year 1751, a grant of land was given to Mr. George Deakins by king George II of England in payment of a debt. According to the terms, Mr. Deakins was to receive 600 acres of land anywhere in western Maryland he chose. Mr. Deakins sent out two corps of engineers, each without knowledge of the other group, to survey the best land in this section that contained 600 acres.
After the survey, the engineers returned with their maps of the plots they had surveyed. To their surprise, they discovered that they had surveyed a tract of land starting at the same tall oak tree and returning to the starting point. Mr. Deakins chose this plot of ground and had it patented "The Accident Tract" -
Hence, the name of the town
Auto Land Chrysler Dodge Jeep Ram is Proud to Be a Part of the Thriving Accident Community
Accident is more than just a great town to spend a day at--it's a thriving, warm, and vibrant community full of adventurous and driven people. And the team at Auto Land Chrysler Dodge Jeep Ram is so proud to be an active member of it. Located just a few miles from Bel Air, Uniontown and Cumberland, our Jeep, RAM, Dodge, Chrysler dealership is always looking for new ways to work with, get involved with, and give back to our local community. Whether you visit our dealership location or just browse online, we're always happy to have you.
Why do Maryland drivers love to visit us? It could be the exceptional deals we offer on new Jeep, RAM, Dodge and Chrysler inventory--find the perfect new Jeep Cherokee, Jeep Compass, RAM 1500, Dodge Journey or Chrysler Pacifica model within our well-stocked showroom; it could be the great selection of used cars for sale, as well as pre-owned trucks, SUVs, even luxury cars; or, it could be our friendly staff of sales advisors, who are on-hand to help you compare vehicles, explore your financing options for a Jeep, RAM, Dodge, Chrysler car lease or loan, and take advantage of great deals.
But why not all of the above? At Auto Land Chrysler Dodge Jeep Ram, we take the full-service experience to a whole new level--and that goes beyond just shopping for a new or used vehicle. Our on-site auto service center is conveniently located near Bel Air, Uniontown and Cumberland to provide expert maintenance and car repairs for all makes and models. Whether you need a simple oil change, a quick tire rotation, a multi-point inspection, a seasonal tire change, or a professional look at your transmission, our team is here to help. Need parts or accessories for your Jeep Cherokee, Jeep Compass, RAM 1500, Dodge Journey or Chrysler Pacifica, or replacement parts for your current vehicle? Visit the parts department in Accident for everything that you need to maintain, personalize, or customize.
Not sure if Auto Land Chrysler Dodge Jeep Ram is the right fit for your automotive needs? Get to know us! Give us a call, contact us online, or visit us on-location to ask questions or get a quote. We look forward to working with you.